A ride video is now up, to help you remember last Saturday's awesome day in the saddle. Watch for pizza, beer, Calgary Steve's busted chicken bone, Alan's fake boobs, and a whole lotta ham from Ritchie:
Tripleshot CX - Great Trail Ride 2019
I've also uploaded almost ten minutes of
raw, unedited footage
from the better bits of trail. This raw footage gives a pretty good sense of why the Great Trail is a very special gravel ride. (Apologies in advance for my squeaky brakes.)
Also, here are some fuzzy, terribly compressed, low-res GIFs to whet your appetite:
.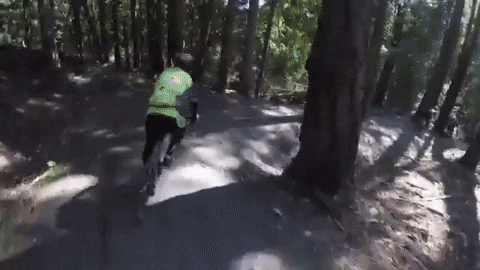 .
.
.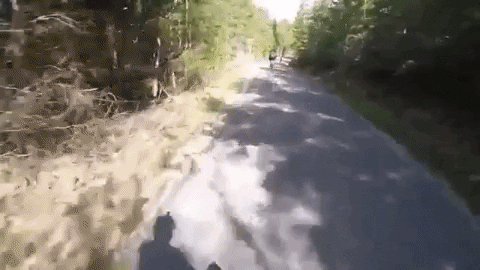 .
.
.